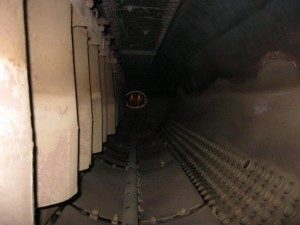 No two systems are the same.  All require a custom designed treatment program based on operating parameters and system metallurgy.
See what's included in our Assessment
Boiler Considerations:
Chemistry checks to ensure proper system chemistry
Identify proper chemical feed and equipment control
Check conductivity controller and automatic blowdown for any unusual operations.
Ensure grab sample conductivity is within 5% of controller conductivity.
Ensure chemical feed pump setting is appropriate based on chemical results. Make adjustments up or down to the chemical feed pump based on results.
Verify boiler chemical feed pump is functioning properly by performing timed drawdown or volume tests.
Goals:
WTS | First Defense utilities on line eMaint CMMS software for work orders.   All work orders for service will generate a Service Report.  All data will be maintained and easily tracked for trends and historical data.  Service Report data is shared with customers.