Career Day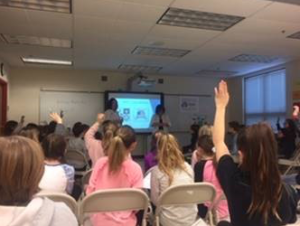 WTS | First Defense staff was invited to an intermediate school for Career Day.  Students got to learn about how maintaining a building.  encompasses multiple job duties to ensure functionality, comfort, safety and efficiency by integrating people, place, process and technology.
WTS First Defense Demonstrates the Steps to Make Water Safe
WTS | First Defense technical staff provided a learning opportunity for an elementary school class to demonstrate the process of making water safe. West View Water Authority provided booklets to explain the water cycle and how it is a never-ending process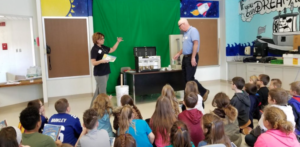 Students got to see firsthand the process of taking dirty water and making it clean. They learned there is more to it than just turning on the faucet and getting clean water.